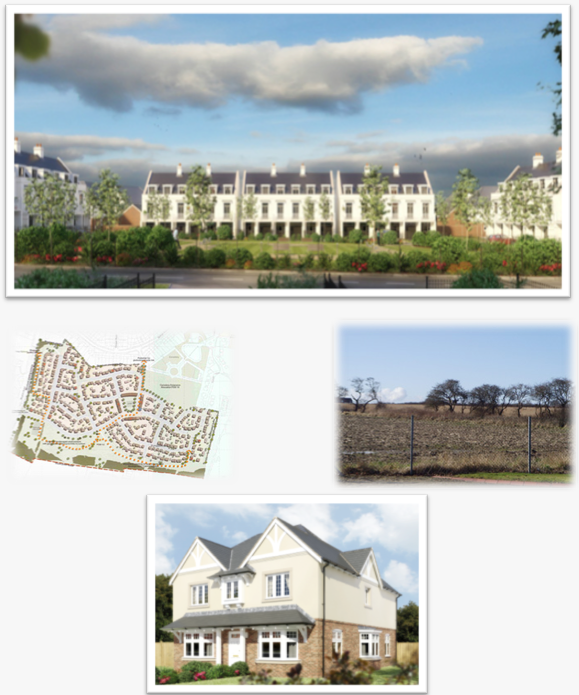 Muston Road, Filey, North Yorkshire
Client/Developer: Coast & Country Housing
Procurement Method: Land Purchase/Development Agreement
Funding Method: Private Finance/HCA Funding
Commencement: November 2011

Description of Project: 300 new homes, comprising of 180 open market sale units at Code for Sustainable Homes Level 3, and 60 affordable rent and 60 shared ownership units build to Code for Sustainable Homes Level 4. The scheme incorporates 39 different house types across the scheme.
Site Constraints: Due to the historic flooding issues in Filey, an on site attenuation system has been designed to alleviate the problem of flooding. The scheme also incorporates a rainwater harvesting system. The attenuation proposals have been approved by Yorkshire Water, the Environment Agency and Scarborough Borough Council.
Specific Role: Pre and post contract co-ordination including land acquisition on the purchase contract. Our role also incorporates the Employers Agents appointment on behalf of Coast & Country Housing.